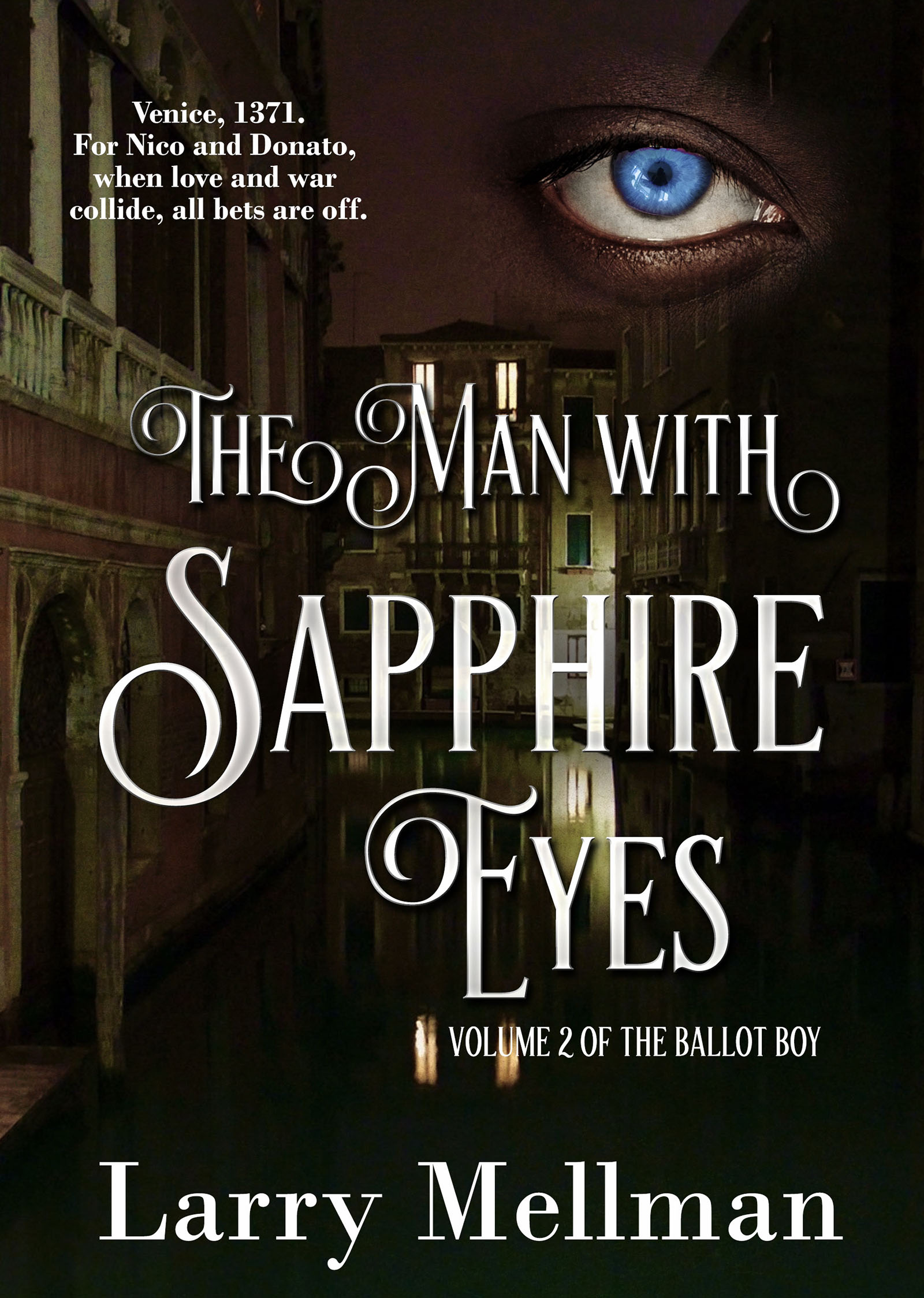 "This captivating period saga mixes precise, colorful details with epic sweep."
–Kirkus Reviews
See pictures and Larry's comments from the The Man with Sapphire Eyes Launch Party.
The Ballot Boy continues.
Danger and intrigue threaten Nico, ballot boy to the doge, when Venice becomes entangled in an undeclared war with Padua. Mistrustful of diplomats and spies, the doge sends Nico on a secret mission to the court of King Louis of Hungary to discern the king's designs on Venice.
The doge also engages Donato Venturi, the greatest swordsman in Venice, as Nico's adviser and bodyguard. At their first meeting, Nico falls hard for Donato, the son of a Venetian noble and a princess of Mali, nicknamed Black Hercules. Assuming Donato is straight, Nico conceals his feelings until an unlikely encounter at the Prior of Brotherly Love proves otherwise.
The pair steal moments together until war is declared, raising the stakes for them and for Venice exponentially. Mired in cutthroat diplomatic battles with his own nobles and carnage on the field of battle, the doge sends Nico on missions that test his cunning and bring him face-to-face with his nemeses, Ruggiero and Marcantonio Gradenigo, forcing him to risk a daring rescue of his soulmate Alex.
When the war goes disastrously for Venice, the Serene Republic must rely on the will and instincts of its doge and the combined skills and tactical brilliance of Nico and Donato. Desperate to defeat Padua and drive out the Hungarian invaders, they risk everything in a final gambit to checkmate the enemy. Both in love and in war, winning and losing take on new meaning.