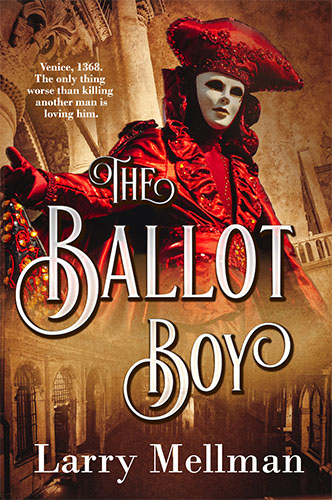 "Absorbing political machinations and sexual tension collide to hook readers."

A must buy
Reviewed in the United States 🇺🇸 on October 27, 2022
Verified Purchase
I thought this book was terrific! Beautifully written and fast paced. Historical fiction has been my favorite genre for decades. I would put this book in the same class as Leon Uris and Ken Follett.
---

Take this book on your trip, read it in Venice!
Reviewed in the United States 🇺🇸 on February 24, 2022
Verified Purchase
Set in 14th century Venice, a distinctive and unusual time choice for modern fiction, The Ballot Boy dives head-first into a splendid adventure. So many authors set stories in the water city and some succeed in using it as a background better than others. The Ballot Boy evokes Venice's labyrinthine complexity and society in the late 1300s to great effect. This would be the perfect book to read before or even to take with you on a trip to Venice so you can walk - or run - in Nico's footsteps. I vote for The Ballot Boy!
---
"I love Larry Mellman's masterful The Ballot Boy, an ingenious Gay Historical Romance perfect in every way--beautifully crafted, deliciously erotic, and convincingly set in a deeply researched 14th-century Venice where sodomites are burned at the stake.The Ballot Boy is both a unique work of art and a fab read! Please don't make me wait too long for the enchanting Nico's continued adventures in The Man with Sapphire Eyes."
—Vincent Virga, author of The Gaywyck Trilogy
---

Richly Textured
Reviewed in the United States 🇺🇸 on April 29, 2022
Verified Purchase
A well-researched and well-written book, layered with secrets and intrigue, and populated by individuals striving for status and gain. The story is set against one of the most interesting European cities of the 14th century. This book is a richly textured and layered as the Venetian garments the characters wear.
---

I felt like a time traveler
Reviewed in the United States 🇺🇸 on January 31, 2023
Verified Purchase
This fast-paced historical thriller is packed with heart, and the setting of ancient Venice absolutely comes to life. I was fully drawn into the drama and danger that young Nico faces as he is thrown into a world of political intrigue. He goes from an unwilling participant in palace events, more worried about his dear friend whose father has promised her to a brutal noble, to realizing that his native talents could be the key to victory for his homeland. Richly detailed, The Ballot Boy is a page-turner that has me anxiously awaiting a sequel.
---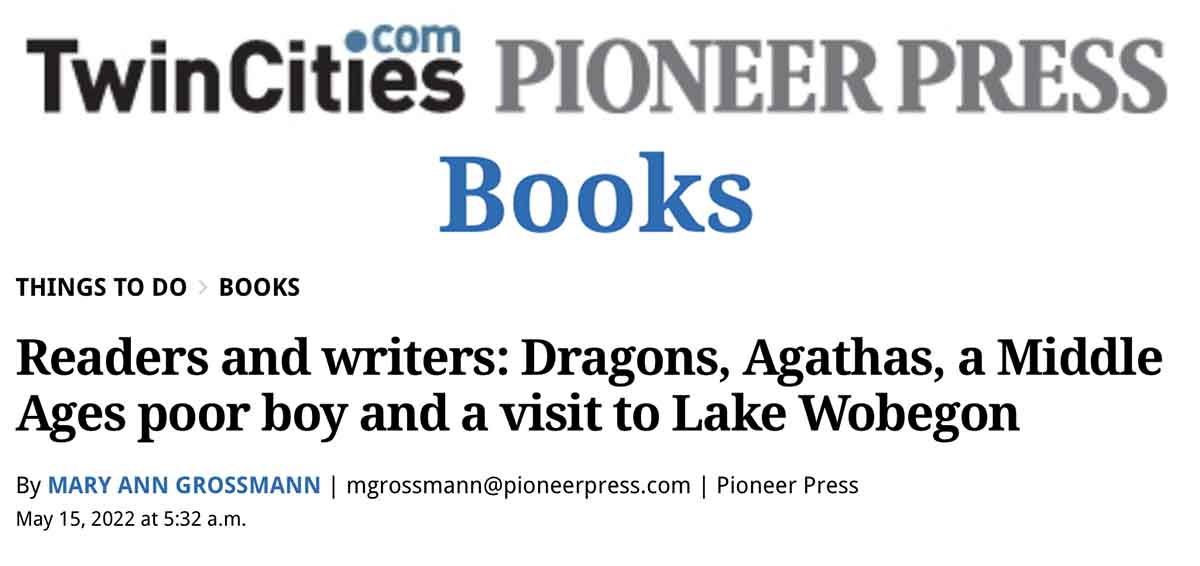 "Besides the excitement of political machinations, readers will learn a lot in "The Ballot Boy" about life in Venice seven centuries ago."
—Mary Ann Grossmann, St. Paul Pioneer Press
Read the full review
---

Thoroughly Enjoyable
Reviewed in the United States 🇺🇸 on December 19, 2022
Verified Purchase
This was a great summer read for me. I generally like to take my time with a book when my toes are in the sand, but I finished 'Ballot Boy' in record time as it was so entertaining. And it was a great way to revisit past trips to Venice and the surrounding areas by calling on my memories of the sites and sounds, especially within the magnificent buildings that I imagined many of these scenes taking place. Definitely recommend.
---

A gay coming-of-age story and a thrilling adventure set in the pageantry and violence of 14C Venice
Reviewed in the United States 🇺🇸 on February 21, 2022
Verified Purchase
Genius. Mellman's writing is masterful, flawless. Elegantly written and meticulously researched, this first of three novels is a major breakthrough in contemporary fiction.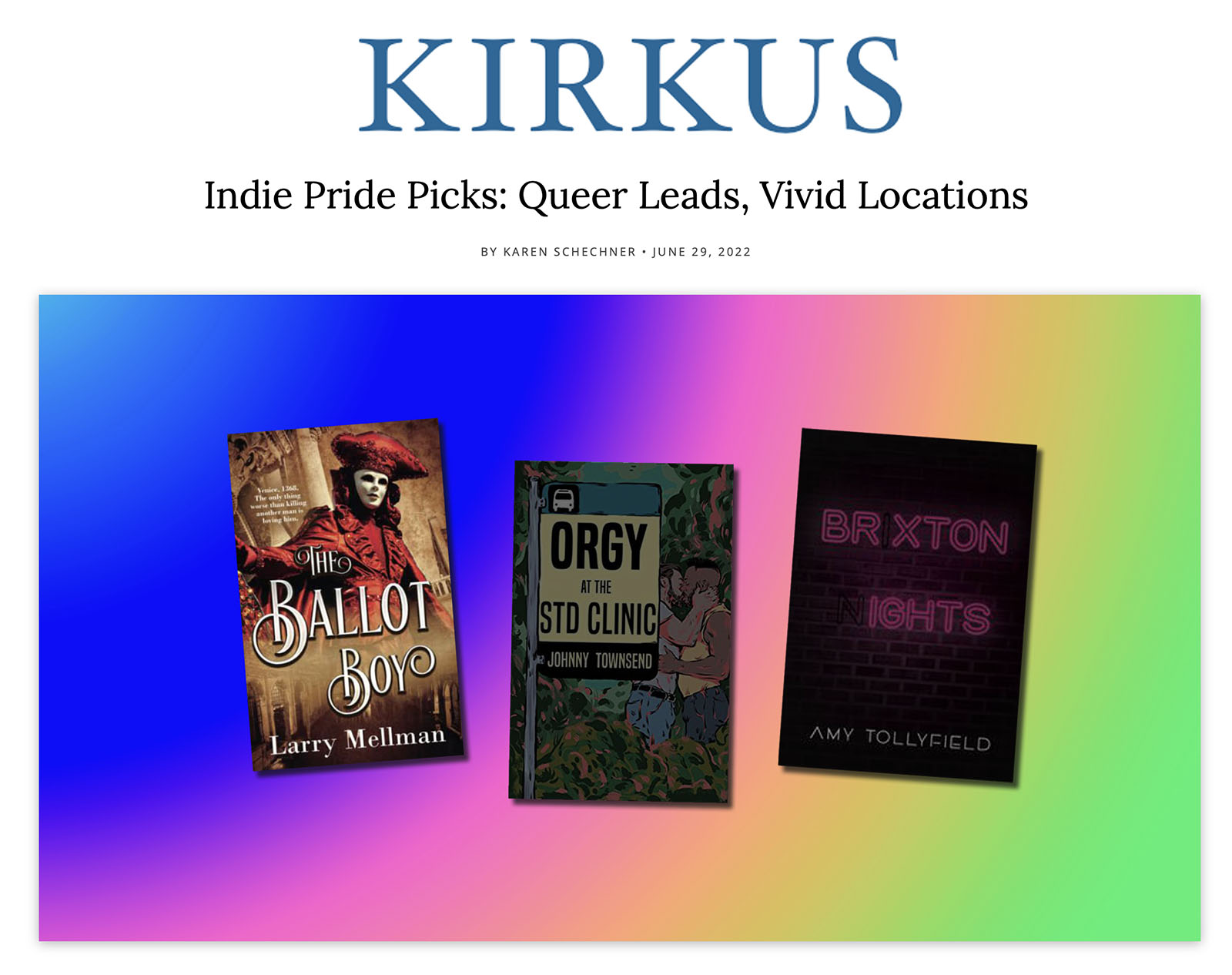 The Ballot Boy by Larry Mellman is something I wish we'd see more of in Indie—LGBTQ+ historical romance. Here's the setup: "In the lush world of 14th-century Venice, Niccolò 'Nico' Saltano is little more than a young peasant. That is, until the Venetian leadership fatefully plucks the 14-year-old from his place in life to serve as the 'ballot boy'—an attendant of sorts to the new doge." Nico's new life is full of love, danger, and intriguing queer personalities. "Absorbing political machinations and sexual tension collide to hook readers."
Kirkus Review • Karen Schechner • June 29, 2022
---
Top reviews from United Kingdom

A highly original and compellingly readable gay historical novel.
Reviewed in the United Kingdom 🇬🇧 on 5 June 2022
Verified Purchase
Venice takes on a whole, to me, new dimension in this novel, set in the city in the late 1300s. It hero, Nico, is a boy from a poor background thrust into the wealth and intrigue of the Doge's court, its personal rivalries, its exotic and inscrutable customs, and destined to play a key role in Venice's survival against external threat.
Nico's gayness is not the central theme of the novel, though his difficult acceptance, and ultimate espousal, of his sexuality is a leitmotif of the book. Nico does not wrestle with his sexuality per se so much as with its potential consequences: execution in this life and perpetual damnation in the next. One of the book's most attractive features is the persuasive portrayal of its characters and their relationships. It's a book quite unlike any other and one to read more than once.
---

Amazing, It is like stepping back in time.
Reviewed in the United Kingdom 🇬🇧 on 22 March 2022
The Ballot boy is one epic story history, filled with loyalty, betrayal, lies and deception. We follow the story of Nico a fourteen-year-old poor boy, who is chosen to be the new Doge's Ballot boy, which is kind of an assistant (think of Merlin with King Arthur without the magic), and his only true confident.
The Doge who himself is chosen by his predecessors Council, Andrea Contarini, is chosen and is pretty much forced to take the role of Doge.
The Doge uses his wisdom to teach Nico strategy, and how to stay afloat in the politics of the kingdom.
They are faced with many of the council plotting against them as well as rebellious neighbour and an Austrian Prince itching to start a war and claim Venice and its ports for his own.
We watch Nico grow from a naive young boy to A wise man before his age. Can Nico and the doge use their wisdom and knowledge to beat an enemy that could crush them.
We are taken on lavish ceremonial parades full of colour, we see Nico in the face of bloody wars. And his first taste of lust for the Lord Astolfo of Castle Mocco, as he pleads for the king's assistance vital key to Venice's survival.
The story is told in vivid colour and fully dimensional world. The main characters are strong men with wisdom that out does many of their enemies but is it enough to defeat the Austrians and at what cost to Nico personally.
Before writing this review, I did a little research on how the political system of the Kingdom of Venice worked in the 1300's. If I am honest, I half expected to find the system in the story to be made up. I am so wrong; the author certainly did his homework in researching and conveying a very complicated system to make it not only easy to follow but also interesting to read.
There is danger at every corner, and every step taken could be fatal to them both.
Oh, blast I am going to break a promise I made to myself when starting this review. If you enjoyed Game of Thrones or love epic battle movies such as Troy and Alexander, the great. This is the book that you should read next.
I know it is early in the year, but I will be surprised if this is not my favourite read of 2022 come December.
If Epic historical kingdoms, battles, and political games of betrayal is your thing, then if you only buy one book this year, buy THE BALLOT BOY.
I am so excited to read the next book in the series, I feel like a child on Christmas eve waiting for Santa to deliver presents. I guess my wait is going to be a little longer while the author writes the next book.